Προκήρυξη για Επίκουρο Καθηγητή Φωτογραφίας
11-08-2015 16:43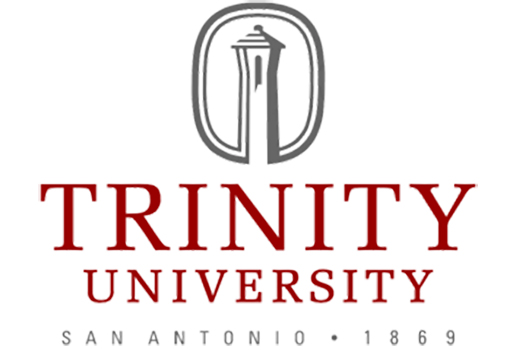 The Department of Art & Art History at Trinity University in San Antonio, Texas, invites applications for a tenure-track position at the level of Assistant Professor in traditional, experimental, and digital photography. We seek candidates whose ambitions for the advancement of their own artistic practice is balanced by a genuine commitment to teaching and mentoring undergraduates within a setting dedicated to the liberal arts. The ideal applicant will be an artist of recognized or growing recognition in his or her field as well as knowledgeable in photographic theory, criticism, and in the history of photography and the visual arts. While involvement in or familiarity with extended practices such as video, cinema, experimental film or the broad spectrum of new media art is certainly welcome, such expertise is secondary to our primary interest in the candidate's photographic practice. In addition to demonstrating excellence in his or her field, the candidate should aspire to augment the excellence of Trinity University through research (artistic practice), teaching, and service. Preference will be given to those applicants who will actively contribute to the institution's vision as articulated in its Strategic Plan, and who can enhance its newly adopted Pathways Curriculum. Trinity's curriculum provides the opportunity for both broad collaborations among faculty of different departments as well as for targeted interventions on the part of individuals to develop innovative courses and progressive pedagogical strategies. The successful candidate will have teaching experience at the university level beyond that of a graduate instructor or teaching assistant. He or she will closely advise and mentor students; execute various administrative responsibilities (including service to the department, university, profession, and community); and vigorously pursue his or her artistic and intellectual agenda through exhibitions and (if applicable) publications. The Department of Art & Art History commands considerable resources for the instruction and practice of traditional and digital photography, including a well-equipped wet darkroom, a state-of-the-art digital lab; spacious, new studios; and a public art gallery. The vibrant visual arts program is comprised of five full-time artists and five full-time art historians, support staff (including a Visual Resources Curator and a Studio Manager), and approximately thirty-five majors. Trinity University is an independent, coeducational, primarily residential university founded in 1869. Our selective admissions process generates a challenging and eager student body of approximately 2,400 undergraduates, including students from all areas of the United States and a relatively high percentage of international students. Trinity primarily offers a liberal arts and sciences education, with a few selected professional programs, and is rapidly moving toward its goal of becoming one of the nation's premier private undergraduate institutions. An attractive campus, featuring landmark buildings designed by the modernist architect O'Neil Ford, overlooks downtown San Antonio, a city rich in heritage and ethnic diversity with a population of approximately one and a half million.
Duties and Responsibilities: 
Teach five undergraduate classes per year, including darkroom photography, digital art, digital photography, and a First-Year-Experience seminar. Involvement in studio work, including exhibitions of artwork, attendance at professional meetings and participation in professional organizations. Advise majors/minors and lower division students, service to the department, university, profession, and community.
Experience Required: 
College-level teaching experience and established professional record is required; Strong commitment to undergraduate teaching in a liberal arts context is desired.
---
Επιστροφή