Staff
---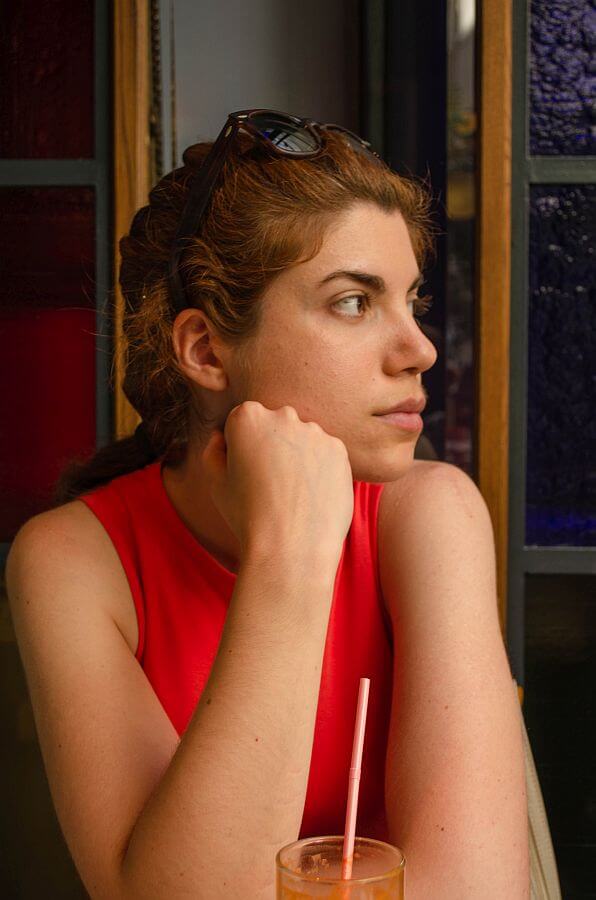 Oikonomidou Chrysa
Member of the Art & Science Research Group
Graduate, Department of Audio and Visual Arts, Ionian University.
---
Chrysa Oikonomidou was born and raised in a small town in Northern Greece called Drama. Even though never involved in theatre, she has experimented with a number of art forms, including music, painting and writing. She has studied Audio and Visual arts in the Ionian University and has participated in group exhibitions presenting her photographic and artistic work. Chrysa is currently pursuing an MLitt in Creative Writing at the University of Glasgow. When not writing, she enjoys reading, hiking and attending film festivals.   
---
Graduate thesis title: "The Aesthetic of a Biopunk Plot: A Study on Science Fiction Narratives"
Supervisor: Dalila Honorato
Throughout its historic development, science fiction has produced numerous sub-genres, embracing a variety of subjects; one of those sub-genres is biopunk. Although problematic in its definition, it is characterized by a number of features, such as the development of biotechnology, which make it distinct. Aiming in understanding the biopunk sub-genre, as well as familiarise with the theory of adaptation from prose to script, this thesis illustrates the key elements of biopunk through a composition of a short story and its adapted version for a short film screenplay, accompanied by a critical review of the relevant theory and appropriate examples. 
---
---
Back