Open call for "ASH MA - Art, Science and Health Master of Arts" Online Pilot Course
04-09-2022 12:30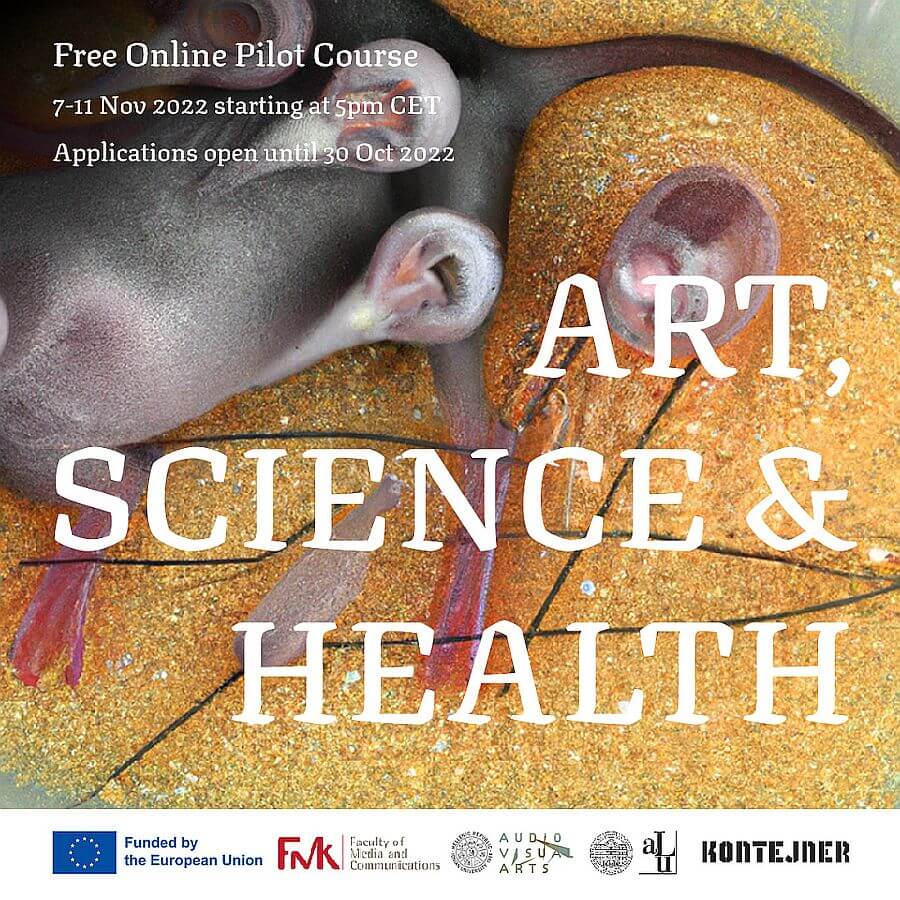 A new international and transdisciplinary Master of Arts programme on the topic of Art, Science and Health will be showcased, tested and evaluated during a one-week Pilot Course held online in English language for a maximum of 40 participants, from Monday, November 7, to Friday, November 11, 2022, every day from 5.00 p.m. CET. Participation is free of admission.
During one week of daring and up to date theoretical, artistic and curatorial research, lab work and experimentation, participants will work together with an international team of acclaimed mentors and lecturers such as Adam Zaretsky, Miodrag Šuvaković, Olga Majcen Linn, Nataša Teofilović, Dalila Honorato, Angelina Milosavljević and Ivan Skvrce. The course will explore an array of themes, for example: ideological and gender critique, DIY bioart, design of experiments and (human) bodies as interfaces. Interested undergraduate, graduate and doctoral students, practicing artists and researchers, and anyone attracted to the topic can apply for participation via this link. Applications are open until October 30, 2022.
Besides building up on their practical and theoretical competences in this new and exciting field of research, and receiving a Certificate of Attendance, participants will bring important and valuable contribution to the content and methodology development of the new ASH MA programme to be implemented at partner institutions: Academy of Fine Arts, University of Zagreb (Croatia), Department of Audio & Visual Arts, Ionian University (Corfu, Greece), Faculty of Media and Communications, University Singidunum (Belgrade, Serbia), and NGO KONTEJNER ǀ bureau of contemporary art praxis (Zagreb, Croatia). The project is supported by European Union Program Erasmus Mundus Design Measures.
See more at https://avarts.ionio.gr/school/2022b/

---
Back