Staff
---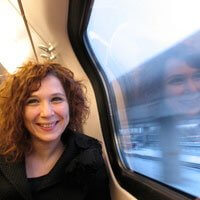 Chalkou Maria
Member of the Art & Science Research Group
Under Scholarship [NSRF] on "History and Theory of Cinema".
Personal website:
https://independent.academia.edu/MariaChalkou
---
Maria Chalkou holds a Ph.D. in Film Theory and History (University of Glasgow), sponsored by the Greek State Scholarships Foundation (I.K.Y.), and an MA in Film and Art Theory (University of Kent). Currently she is a post-doctoral researcher at Panteion University (CIVIL – Censorship in Visual Arts and Film, supported by ELIDEK) and teaches Film History, Film Theory and documentary at the Department of Audio & Visual Arts of Ionian University. She is also the founding editor of Filmicon: Journal of Greek Film Studies. Her research interests focus on film cultures of the 1960s, Greek Cinema, contemporary European cinema, film censorship, film criticism and cinematic representations of the past. She has also researched and co-directed the documentary Oneira Mikrou Mikous (1960-1967)/Dreaming in 'Shorts' (1960-1967) for the TV programme Paraskinio (2007).
---
---
Back