Bill Psarras presents his new work 'Territorial Poetics' at Thessaloniki Concert Hall
22-07-2019 12:13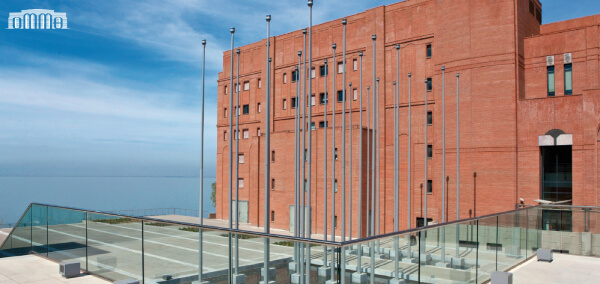 Bill Psarras (http://billpsarras.tumblr.com) presents his new work 'Territorial Poetics', a neon light installation, has been shortlisted and awarded for the forthcoming exhibition 'Enclosures | Pass-throughs' organized by Thessaloniki Concert Hall. Exhibition will take place on the outdoor space of TCH.
Opening: Saturday 14 September 2019, Thessaloniki, Greece. Further info: http://www.tch.gr/
Territorial Poetics (I: awareness) forms a mixed media installation of neon light text and stones, conceived for the space of Thessaloniki Concert Hall. The short poetic phrase /'in the name of atonement, we re-inscribe every day/' forms a territorial narrative of light and found stones – a metaphorical terrain both as human and social body upon which our efforts are constantly re-inscribed towards a potential future self. The selected sentence, taken from the artist's personal poetic collection 'Tundra' (2017), is deterritorialized from its initial space (book) and is re-territorialized below staircase of outdoor space of T.C.H. as an in-situ luminous seed. The work is influenced by the architectural unit of staircase as an in-between space of ascension and descension, forming a light spatial statement which locates the poetic thought into outdoor space.
---
Back